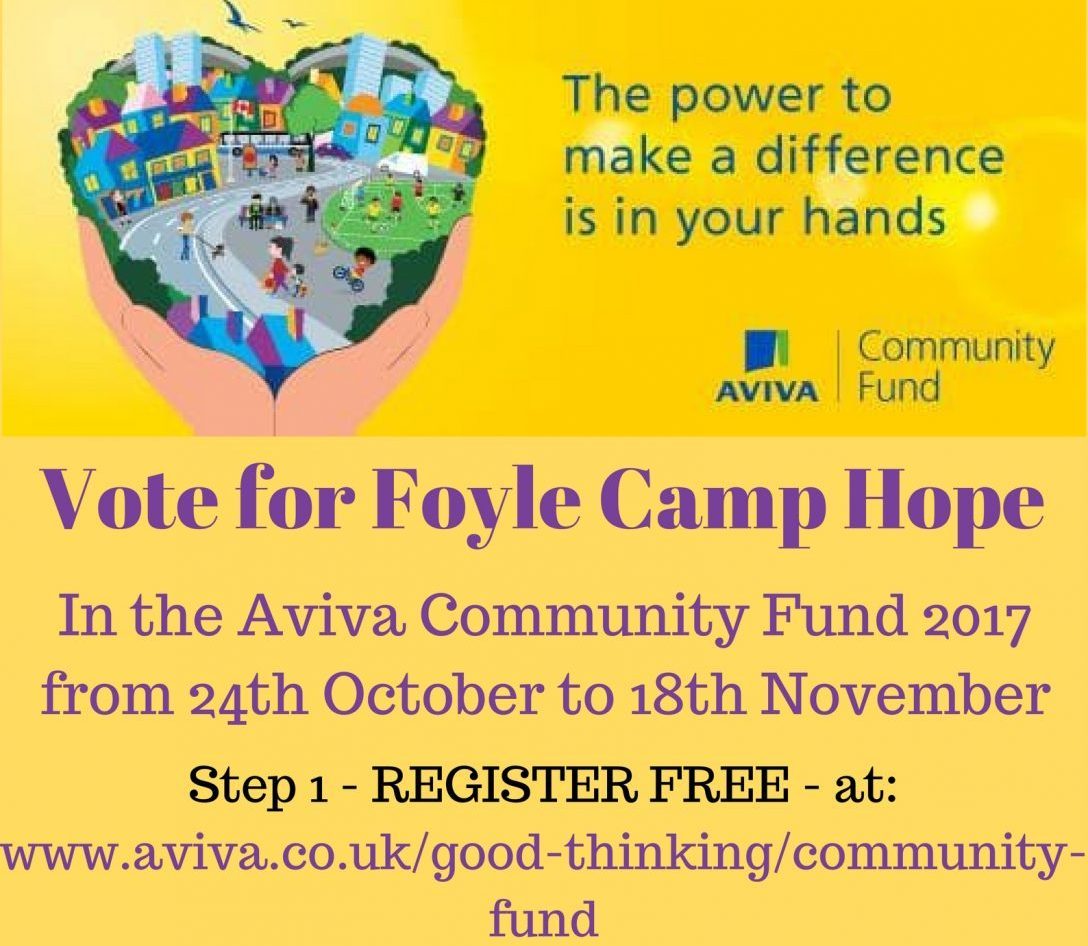 The Aviva Community Fund offers members of the public the chance to get funding for an important cause in their community.
It's open to everyone – the general public as well as Aviva customers, employees, insurance brokers or financial advisers (whether associated with Aviva or not). They wanted people to enter a project for their community and tell them what a difference these much-needed funds could make.
Foyle Women's Aid are trying to establish a new project within our organisation for children and young people –  Foyle Camp Hope.
If we get enough votes from friends, family and supporters in our community our project could be entered into the Finals, where a judging panel will award the funds.
So please go to the following website – www.aviva.co.uk/good-thinking/community-fund – follow the instructions in the above poster and give Foyle Camp Hope as many votes as you can.
Many Thanks for your support!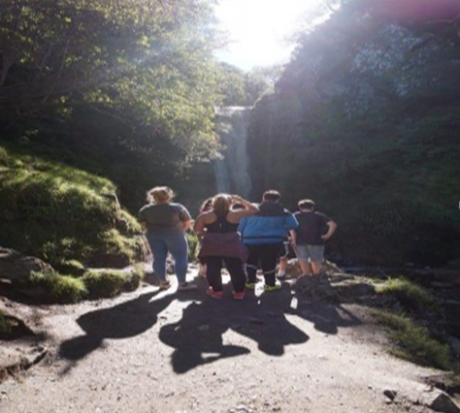 More about the project
Foyle Camp Hope is a project aimed at children & young people affected by domestic and sexual violence which will address these issues through outdoor activities designed to increase self-esteem and resilience. With the help of this funding we would like to deliver a service that promotes the physical health and emotional well-being of each individual young person.
The physical aspect will see participants becoming more active in the outdoor environment, working together in such activities as orienteering, bush craft skill, cookery, walks and foraging while promoting enhanced communication skills. The programme will aim to develop positive peer and adult relationships with a view to increased social inclusion. Group intervention can help children to feel that they are not alone and that their family situation is not unique. Group activities provide a relief from isolation and connect the young person with peers through the mutual experiences of the group members. This allows the young person to proceed along normal developmental pathways.
The vast majority of young people nowadays do not spend a lot of time in the outdoors so this would have a significant impact on their time spent being active. Camp sessions will encourage group participation and have young people working with peers to create a liveable space. This will have an overall positive impact on their mental health and allow each individual to participate at their own level. The camp will give opportunities to come along and learn new skills whilst working closely with professionals and peers. Each participant will become engaged in the camp crafts and outdoor activities which will allow time to build on the relationship and feel more confident within the group before participating in group work sessions designed to build on the skills that have been promoted through the camp activities. This group work element would be delivered in the same outdoor setting as the activities as this would be a familiar and relaxed space for group members.